Secretary Foot Fuck – UNCHAINED PERVERSIONS GONZO – Gina Gerson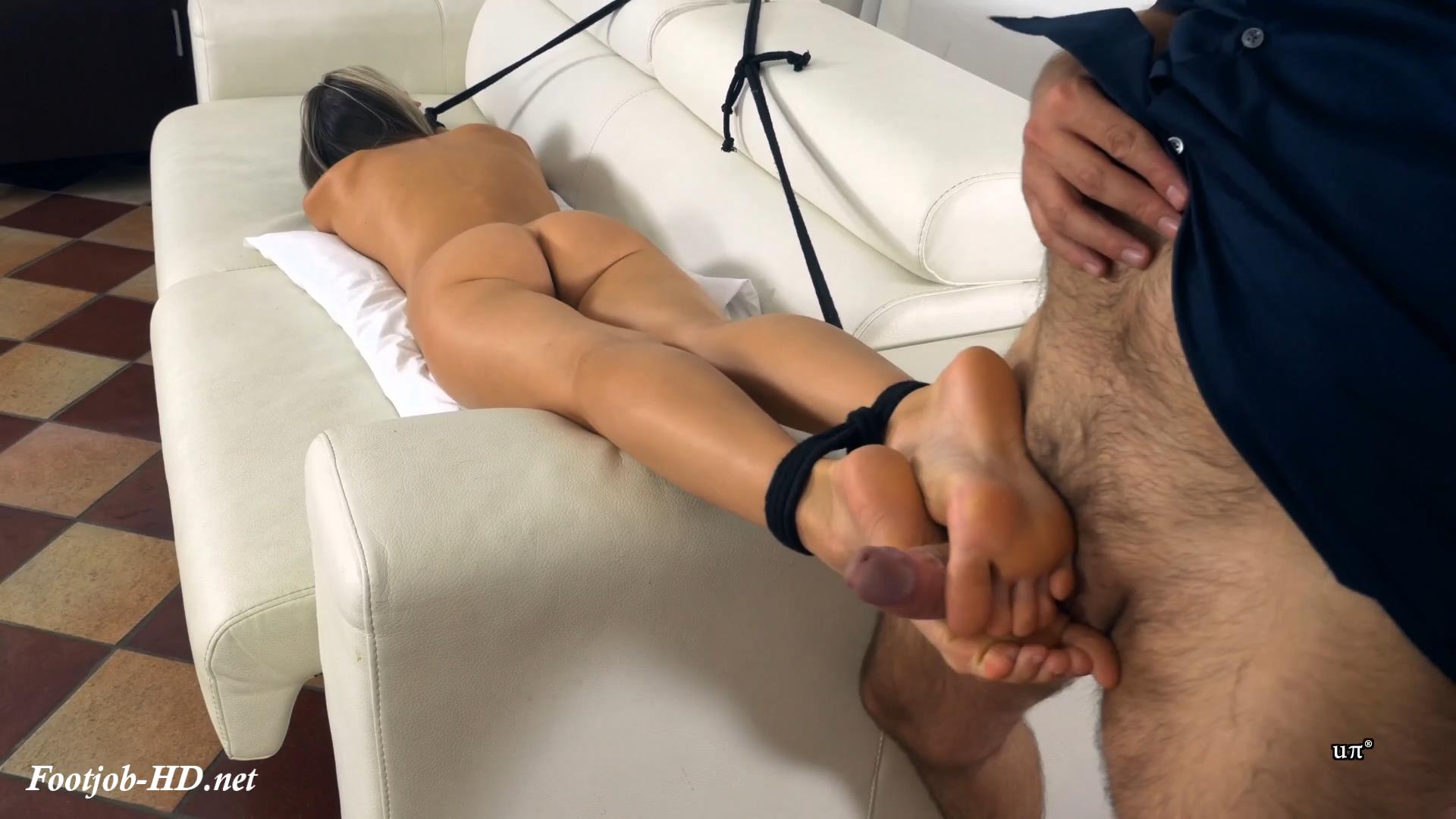 Gina is steeling some important documents from her rival lawyer studio. She pretends to be a secretary working in the studio and early reaches the Chief's office. She believes she is alone. but on her back, watching at her, there is a security guard. He intimates Gina to identify herself with the identity office card. Off course Gina doesn't have anything of that. She tries to argue, telling him she forgets it at home. but he is immovable in his request. Then Gina tries to use her sexual arguments: she is gonna do a strip tease, to resolve the matter. The security guard, strangely accept.
We are going to find Gina, naked on the sofa. But she is rope tied, hands and feet. The guards pulls out his dick, getting closer to Gina's barefeet. Gina doesn't know what to expect. He starts rubbing his dickhead on her bare soles, getting exited for that. Then he brutalise her feet, fucking them in various positions. He takes advantage on the situation, using her feet to satisfy his pervert cravings. Finally he splatter them with warm cum, on her soles and toes. This super cute high arched feet are now deflowered.
Size: 787 Mb Duration: 11 min Resolution: 1920×1080 Format video: MP4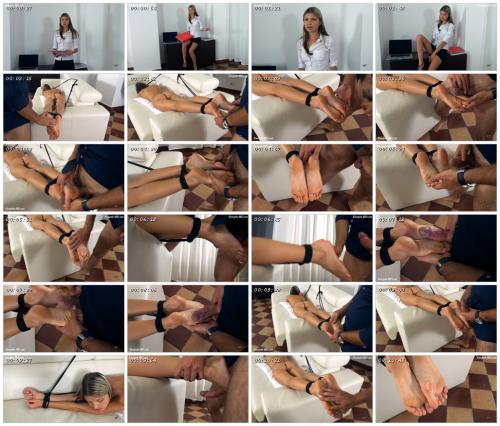 Download link:
Secretary Foot Fuck – UNCHAINED PERVERSIONS GONZO – Gina Gerson Footjob-HD.net.mp4