Shoeplay and Shoejob With Neon Pink High Heel Stripper Mules and POV Barefoot Footjob – Dame Olga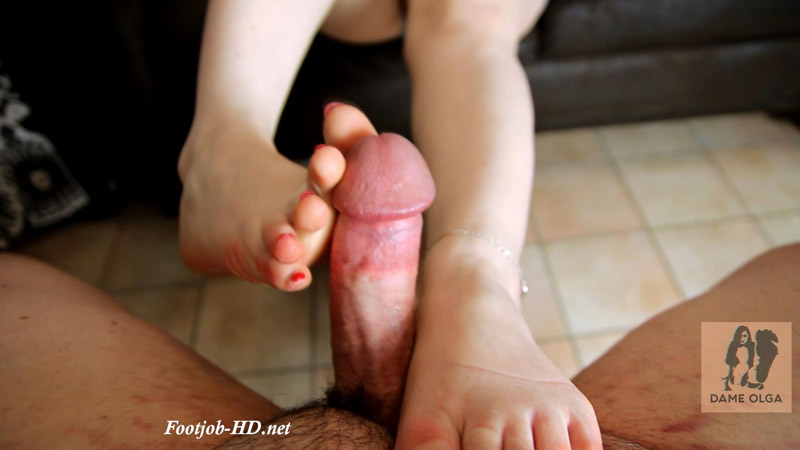 Shoeplay and Shoejob With Neon Pink High Heel Stripper Mules and POV Barefoot Footjob – Dame Olga
The video was recorded during the hottest day of summer, even though this is not entirely clear if it was the hottest because of the weather or because of the shoes at my feet. I wear a bustier and hot denim shorts with my neon pink high heel stripper mules which are a real turn-on, especially with bare feet.
To cool off, I decide to suck on water-based ice cream. While consuming my colorful rod, I shoeplay a lot with my incredibly kinky shoes. My mules are transparent which is perfect to peep on my sweaty feet with red-painted toes. During this time, I know my hubby's cock is growing harder and harder.
With my platform shoes at my feet, I toy a little with her his cock; it's totally exciting. After a few strokes, I take off my kinky mules only to give him a proper barefoot footjob with my sweaty feet, while rubbing my breasts. Before long, he spunks on my hot and warm feet. I then have fun with the cum covering my feet!
Size: 1.6 GiB Duration: 14 min Resolution: 1920×1080 Format video: MP4

Download link:
Shoeplay and Shoejob With Neon Pink High Heel Stripper Mules and POV Barefoot Footjob – Dame Olga.mp4