Super Shy Latina Gets Super Sticky – Sticky Soles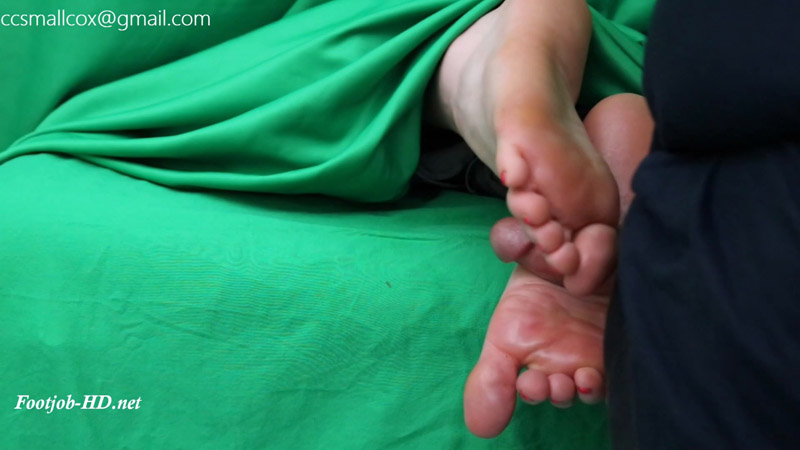 Super Shy Latina Gets Super Sticky – Sticky Soles
Super slo-mo cumshot included at the end of this clip!
Elizabeth may be the shiest model I've had be a part of Sticky Soles. It's a miracle that she agreed to model for me. I met her outside the campus cafeteria. She was sitting alone and drawing in a sketch book. That gave me a good way to start a convo with her. Elizabeth is 100% Mexican and cute but not hot, she was wearing an oversized hoodie with jeans so was hard to see her body but she was petite with shoulder length black hair, brown eyes and really cute dimples when she would smile. She had on a pair of sandals so I was able to get a look at her feet, they looked pretty good from the tops. Her toes were painted red but the polish could've used a little touch up.
Talking to her she was very soft spoken and I was pretty sure she was going to turn me down but I asked anyways and she was cool with it. We exchanged numbers and I set up a time two days later. She showed up wearing a similar outfit – hoodie, jeans, sandals. She was still very shy and awkward so I wasn't sure how this one was gonna go.
Eliabeth kicked her sandals off before I got the camera going so she starts off barefoot with her soles at the camera. She's got some nice soft latina soles! Got me hard pretty quick once I saw them. I try to get her to talk but you'll see how shy and awkward she is, it's kinda cute though. Her soles her really soft tho when I brushed my cock up and down them. I get her to try out stroking me and she has some trouble gettin the hang of it but does an okay job with it. She may need some more lessons before she's a pro.
I blast a load on her soles and you get to hear her comment on how that feels to her. This load was extra sticky. You can see it hanging off her toes!
Not sure if she'll be back or not but I'll try if you guys like her.
Size: 889 Mb Duration: 9 min Resolution: 1920×1080 Format video: MP4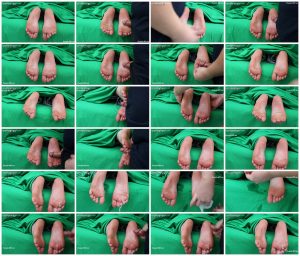 Download link:
Super Shy Latina Gets Super Sticky – Sticky Soles.mp4