Sweaty GoPro Solesnatchers – Drained then Milked; Proper – Unique/Size 5 – ATOT Amateur Footgirls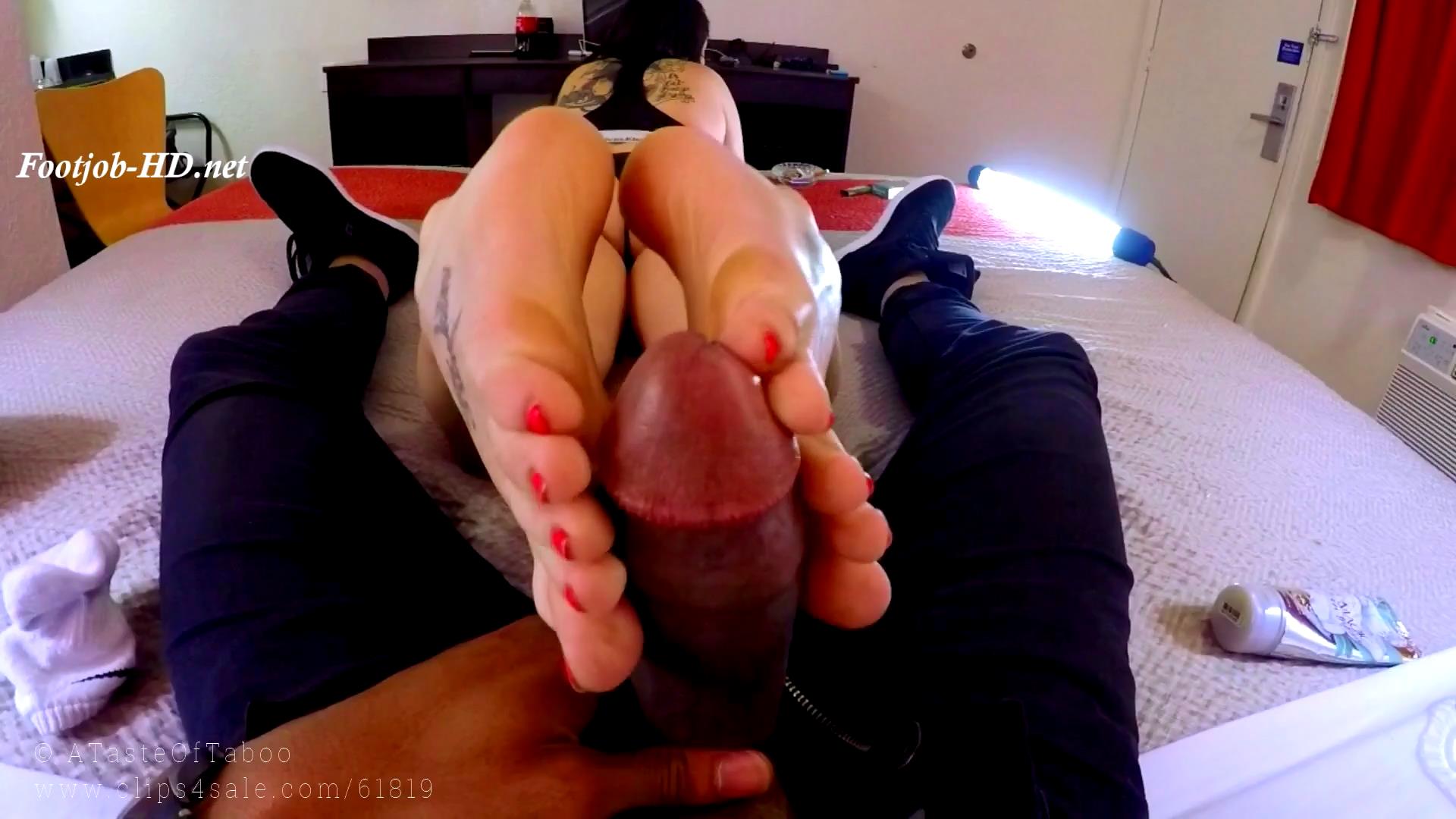 Sweaty GoPro Solesnatchers – Drained then Milked; Proper – Unique/Size 5 – ATOT Amateur Footgirls
Model: Unique/Size 5
Audio Enabled
Video Features 2 Angles.
Having good friends in the fetish world has it perks; a colleague of mine introduced me to this lovely footbabe a few weeks ago. Join me in welcoming the newest model, Unique and her cute size 5s, to the ATOT- Amateur FootGirls™ line up!
She's been on her feet all day, but donned these Jordons and white ankles socks for a couple hours before the shoot per my request. My eyes glaze over the moment she peels them off one by one to reveal her adorable pink toes and lovely curved arches. But what really gets the heart pounding are those glorious sweaty soles!
… the shoot segues into some new territory; my first ever on cam foot smelling experience! I have her put back on her socks and sneakers while staging and rearranging my gear for part two of the shoot, making sure they stay as warm and sweaty as possible.
This clip opens as I have her peel off her sweaty socks again and display her pink toes and soles for inspection in some awesome close ups GoPro style. After lingering in their ambiance a moment it's time to hand of the GoPro to Unique and put my nose to her toes.
The aroma is heaven; a natural earthy musk coupled with the fragrance of her favorite foot lotion "Magic in the Air." I was hooked at first inhale. We brace ourselves for the face-plant and I come up literally looking like (and feeling) a buzz! I thank her for the experience with a brief foot massage as we continue to chat and chill on some #GOODVIBES
Once again, I start off the scene with Uniques' already moist sweaty soles back in her thick white Nike ankle socks; except this time they are wrapped around the rod. It salutes her proudly while jutting forth and impatiently throbbing. I slowly begin peeling back her socks one by one to reveal her pink meaty heels while having her spread and scrunch her soles around it's base. Once they are both off I get the idea to stuff the rod into one of them while gazing down at her soft surrendered soles and wiggling waiting toes. Again I have her lock her heels together and squeeze, before directing her to begin.
Her clammy soles grip firmly as they tug. The combination of that and her warm moist sock have me on the edge of primal mode in no time! Not wanting to get carried away to quickly I shift the attention to her toes. Again, she surprises me with the firmness of her grip but even then I palm her feet and squeeze them together even tighter. Str**gling out of fluid.
Then its back between her arches for some more heel touching, sole scrunching, long stroking action. I absolutely LOVE the front facing POV GoPro angle here! That dominant side flares up as I take hold of her dainty little ankle and bob her legs up and down before letting her take control of the pace. After a while the pressure is becoming to much to hold back for much longer. I manage to catch my breath before diving into a gradual #solefuckfrenzy
But its Uniques' firm stroke that finishes me off. I catch the ordeal in that lovely front facing POV frame mentioned earlier and watch along on my phone as she tugs out an audibly creamy mess. The heels stay touching and prominently bob up and down in front of the camera as she keeps me l o c k e d between those high arches and scrunched soles.. I direct her to squeeze moments before completely letting go and flooding her soles with a nice generous ooze of man milk.
Best part? She just keeps. On. T u g g i n g making sure to FULLY MILK the rod PROPER.
Size: 1.6 GiB Duration: 23 min Resolution: 1920×1080 Format video: MP4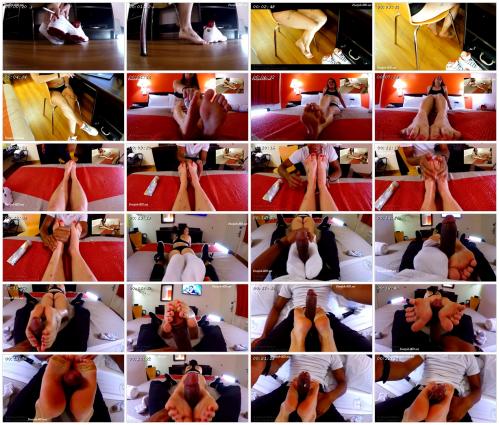 Download link:
Sweaty GoPro Solesnatchers – Drained then Milked; Proper – Unique Size 5 – ATOT Amateur Footgirls Footjob-HD.net.mp4