Vicky's Extreme Foot-Fetish Treatment – A Footjob Epic – Full Film – Extreme Feet Pov – Vicky Vixxx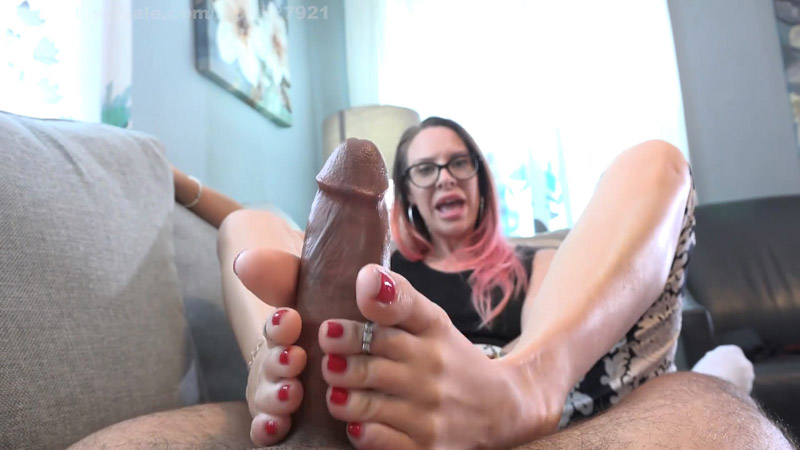 Vicky's Extreme Foot-Fetish Treatment – A Footjob Epic – Full Film – Extreme Feet Pov – Vicky Vixxx
Vicky Vixxx is a very special Therapist.
Maybe that's why she is so composed and calm when her new client tells her about his "problem". He insists that nothing can cure his extreme foot-fetish, and every therapy has failed so far.
Vicky explains to her patient that she is using special 'mesmerizing' technics and that he has to trust her… and so he does.
Vicky then slowly takes him into a deep state of relaxation… and the craziest hour of his life! she slowly "expose" him to the object of his deepest desires, making him sniff and inhale deeply her sweaty, scented nylons, as she rubs her other foot simultaneously against his crotch. As the worship session intensifies, Vicky also intensify his passion for HER feet by speaking to him softly, engraving her secret agenda deep into his ripe mind.
As her toes creep into his pants, revealing his hard, dripping cock, there's no way back. He will get the most amazing footjob of his life. Vicky's perfectly red-pedicured toes will squeeze every ounce of semen from his balls, in an explosion of pure pleasure and devotion. The therapy worked perfectly… just not the way he thought it would!
Size: 947 Mb Duration: 40 min Resolution: 1920×1080 Format video: MP4
Download link:
Vicky's Extreme Foot-Fetish Treatment – A Footjob Epic – Full Film – Extreme Feet Pov – Vicky Vixxx.mp4