Violet Hart Naughty FJ Fantasy – Foot Guy James Footjobs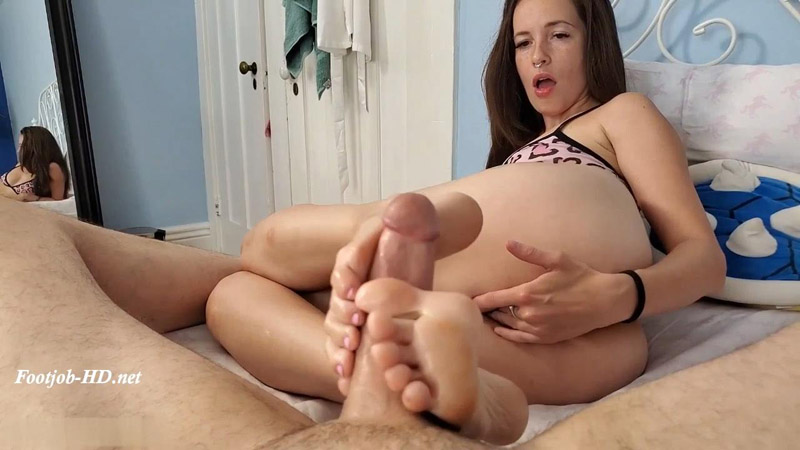 Violet Hart Naughty FJ Fantasy – Foot Guy James Footjobs
This is my fifth video with the stunning Violet Hart. I consistently get feedback from people to say the clips with Violet are some of their favorites, and the requisite question, when am I doing a new one with her? Her talent, presence and beauty on screen is so fantastically unique, whenever I get the chance to work with her, I jump at the opportunity. For this clip we met at her place in her cozy bedroom, complete with stuffed animals and pretty dildos on the nightstand.
The video starts with Violet alone touching her feet. She starts sucking her toes, and as our eyes meet behind the camera she calls out I'm watching her, eager to join her. I add my cock next to her toes, and she licks and suck both. Her blowjobs are fucking phenomenal. The footjobs are from every position for you to take in all the glory of her super cute toes and soles. The video concludes with one of the best views i've captured on camera, Violet on her knees fucking the dildo and me jerking off from the side and unloading huge cumshots onto her scrunched soles. She lays back and we end where we began, Violet licking her toes solo, this time to taste the cum I left behind.
If you haven't already, highly recommend you check her OF and MV at myviolethart, and her twitter is my_violet_hart.
Size: 1.6 GiB Duration: 35 min Resolution: 1280×720 Format video: MP4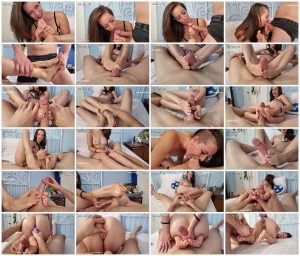 Download link:
Violet Hart Naughty FJ Fantasy – Foot Guy James Footjobs Footjob-HD.net.mp4