Violet's FJ Marathon – Foot Guy James Footjobs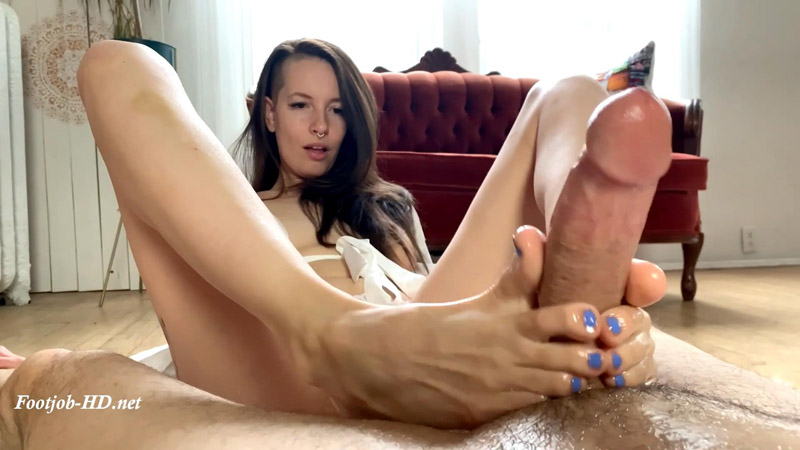 Violet's FJ Marathon – Foot Guy James Footjobs
I often get people reaching to ask, how can they do what I do. They're mostly polite about it and don't mean to be intrusive, but its tiring to answer. First off its not rocket science. but often the elephant in the room … elephant in the DM, is I think they're referring to logistics, networking, resources, but rarely ability. I interpret it as, sure, they can make a 40 minute, marketable footjob video with Violet Hart. Head lodged firmly up my own ass, I can say no, you probably can't. This is not easy, and until you're in a room with her, with perfection incarnate, she full out focused on you, sole purpose to make you explode, you need to perform and its an enormous challenge. Case in point, Violet had me close multiple times. How could she not! Will get to that later.
I found Violet on Twitter, saw her photos and reached out to her, like, immediately! She wasn't really up for working with me at the moment. Then small world, I had just filmed with Lola Jean and she recommended me. Btw thank you Lola! I owe you big time, not to mention recommending me to Daisy and introducing me to Madison. Anyways sidetracked, I heard from Violet again and she was up for shooting. I was over the moon. Recall I saw her photos, and was really attracted to her, but obviously this is foot fetishism, so I noticed her feet. They were immaculate, perfectly proportioned with long toes and supple, deep wrinkles, and somehow I knew her feet would be dextrous. We can tell somehow I guess.
We arranged to meet at the studio space and right away I was so impressed by her. She had a warmth and sweetness about her. We'd get to know each other a bit later over coffee, but for now within 15 minutes of meeting, we were already on the naturally lit living room floor filming. Its surreal, such a gorgeous creature, the sensation of her feet to the touch so soon after meeting her for the first time.
The dexterity of her feet I had anticipated, was true. Her footjobs were some of the best I've felt in a long time, and the variations in techniques, control and positions were astounding. If I had to single one of them out, the side views of her sole cradling my cock while with the other foot she runs the length of my shaft between her toes, it was absolute bliss. She almost made me cum early with the double handjob flanked by her toes flaring open like delicate flowers. No doubt you'll cream your pants right then and there, haha. I also loved the incredible views or her ass and soles. She's such an incredibly beautiful woman, my gosh. I part her bottoms for a view of her pussy and asshole, also perfection by the way! Violet reaches behind her to jerk me off between her soles and I cum hard. I love the cumplay, how she spreads it across her toes and soles.
Oh, I included a few minutes of extra footage from a second fixed camera (not only my roving rogue camera angles this time!) Afterwards we took incredible photos of her. I feel anyone could point and click a camera at her and it would be divine. And again, really liked hanging out with her over a cup of joe.
You can find Violet on twitter at my_violet_toes. Her Only Fans is fantastic and highly recommend checking it out. Once you see the video, you'll understand why, I have to work with Violet again. Fingers crossed our schedules align and that happens soon. Post script … Violet really likes my dick so I have that in my favor, lol!
Size: 4.7 GiB Duration: 46 min Resolution: 1920×1080 Format video: MP4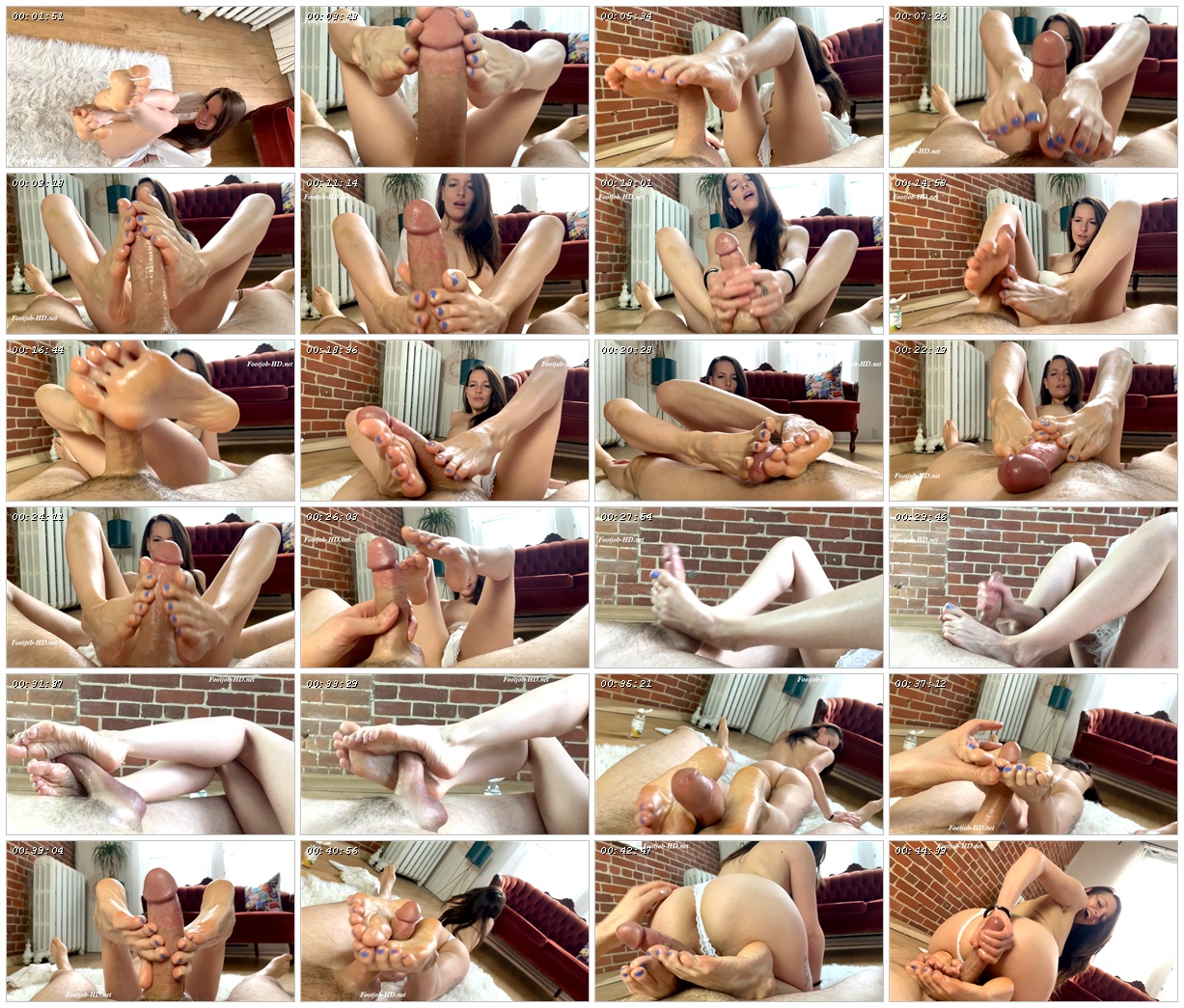 Download PrimePlus:
Violet's FJ Marathon – Foot Guy James Footjobs.mp4
Mirror:
Violet's FJ Marathon – Foot Guy James Footjobs.mp4