Whitney Wright's Full Scene! – Barely Legal Foot Jobs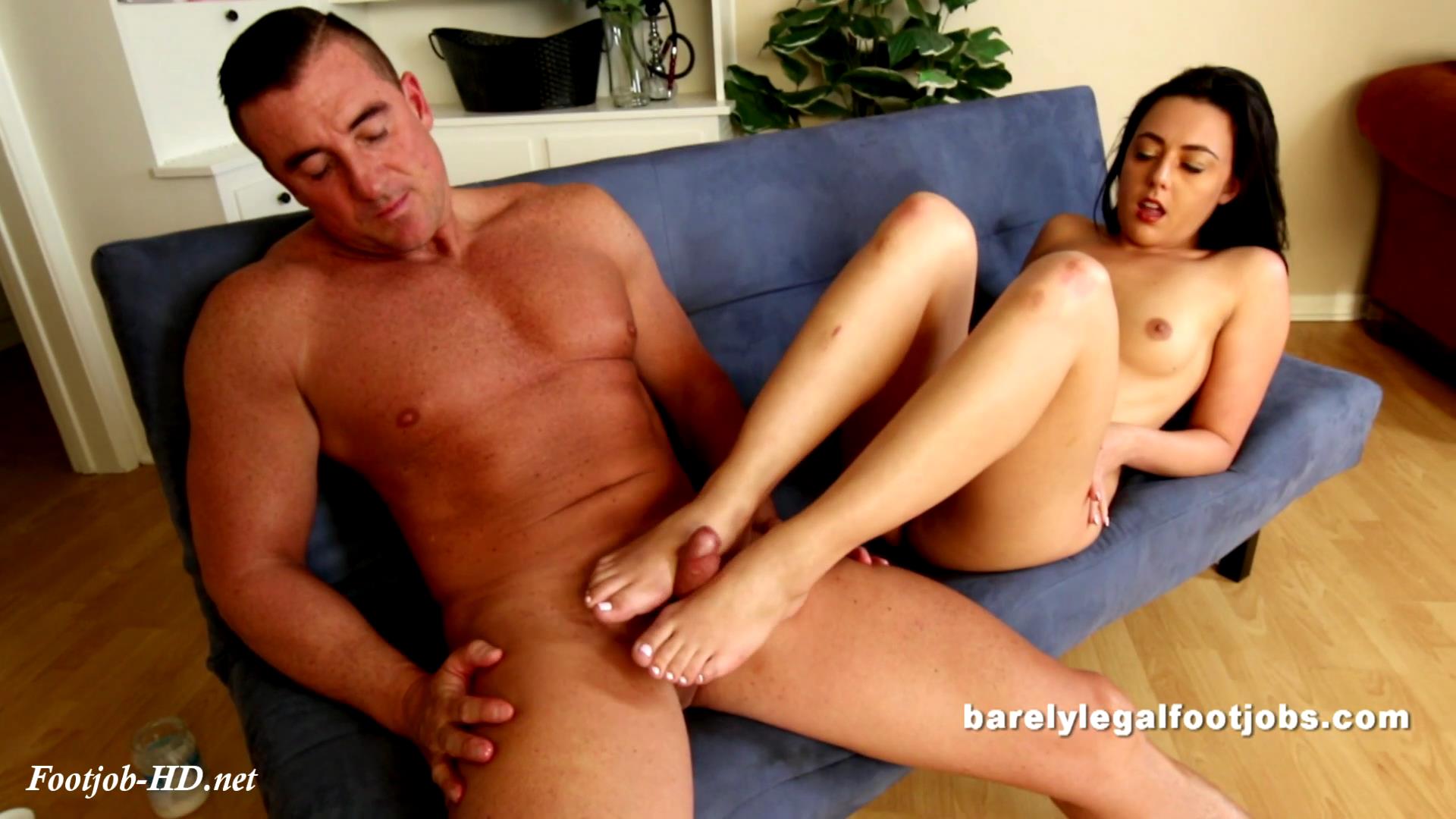 Check out the incredibly popular Whitney Wright! She is really climbing up the porn ladder and doing big things. It was great working with her. This is her FULL SCENE. You get all the footage here, solo foot tease, foot worship and footjob and at a discounted price!
WOW! I absolutely could not wait to work with HOT newcomer Whitney Wright. Her soles are SUPER WRINKLED and they are nice and meaty and plump. They are among the BEST wrinkled soles yet and I have worked with a ton of girls over the years as you all know well. Whitney is super! A great talent and she hasn't had much experience with foot fetish at all and my scene here is the first she has done. Her FIRST FOOT scene! In the beginning she talks about her experiences with foot fetishists at a club where she worked. She really goes into detail about how she gave a guy footjob there and she had no idea that a guy would ask for that. I guess he was one of us, lol. She then starts to DANGLE her heels off her pretty feet. They are nice and tan and very moist. She has extremely nice soft wide feet and her soles are very plump and meaty. You know you want to run your tongue down those deep wrinkled soles of hers. Check out the dimples right in the middle below her toes. It is SOOOO HOT! Whitney is a super attractive girl with an amazing face and body.
Next, you get to see Whitney Wright get her feet licked and toes sucked? Jealous? Most would be. This is her first time getting her feet licked on camera. She loves having her feet worshiped. See me lick her feet up and down and you can see the wrinkles on her soles moving as I tongue her soles slowly. See her play with her pussy and rub my cock as I pamper her soft moist bare feet. I then suck each toe and then lick in between each one. I hold up one foot at a time and then both feet at once. Next, I have her remove her clothes so she is all ready for her FIRST FOOTJOB!
Her feet are also very naturally sweaty. I love it! We start things off with me licking her bare feet. She then takes off her clothes and gets completely naked and I come back into the scene and she plays with my cock while I continue to lick her soles. Now that I am hard as a rock, she puts both feet around my cock and strokes way. She has a great quick up and down technique which I like a lot. She also knows when to tease, too. After much cock stroking, she gets me to unload a ton of cum all over her tan feet. She then holds up both of her cum covered feet and soles to the camera. I just got done doing an ANAL SCENE with her but I was so turned on by her, I did the footjob right after and unleashed a powerful load all over her feet. This girl is SO HOT! Don't miss it!
Starring: Whitney Wright and John
Size: 1.6 GiB Duration: 18 min Resolution: 1920×1080 Format video: MP4
Download link:
Whitney Wright's Full Scene! – Barely Legal Foot Jobs Footjob-HD.net.mp4