Ama Rio – Teased Beaten then finished with a Pantyhose Footjob – Bratty Foot Girls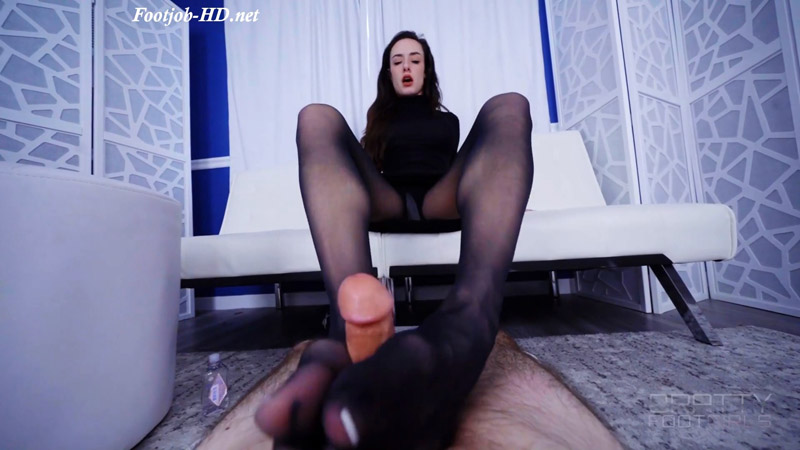 Ama Rio – Teased Beaten then finished with a Pantyhose Footjob – Bratty Foot Girls
Jason is sitting on a chair with his hands tied and his mouth taped. Ama is sitting in a chair in front of him. She start touching his crotch with 1 foot, stroking and tickling his underweared dick with her toes and toenails. She explains to him that if he resist and wont cum she will let him live. But if he cums she will shrink him and crush him like a bug. She keeps teasing him with 1 foot and toes until he is really horny. Then she makes him fall on the floor.
She has fun savagely beating, kicking and stomping him. Then she Sits again on the chair, she teases his dick with her big toe and toenail and then Ama start giving him a slow nylon footjob while he is still on the floor. He tries to resist but in the end she makes him cum with her toes and toenails.
Ama shrinks him to bugsize. She slowly crushes and twist him under her foot and toes like she would do with a bug.
Starring: Ama Rio, Jason Ninja.
Size: 1.6 GiB Duration: 18 min Resolution: 1920×1080 Format video: MP4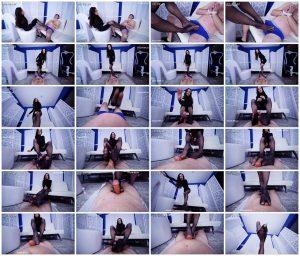 Download link:
Ama Rio – Teased Beaten then finished with a Pantyhose Footjob – Bratty Foot Girls.mp4