Bayluv Shows Me Bay Love and I Cum Twice – Joey's FeetGirls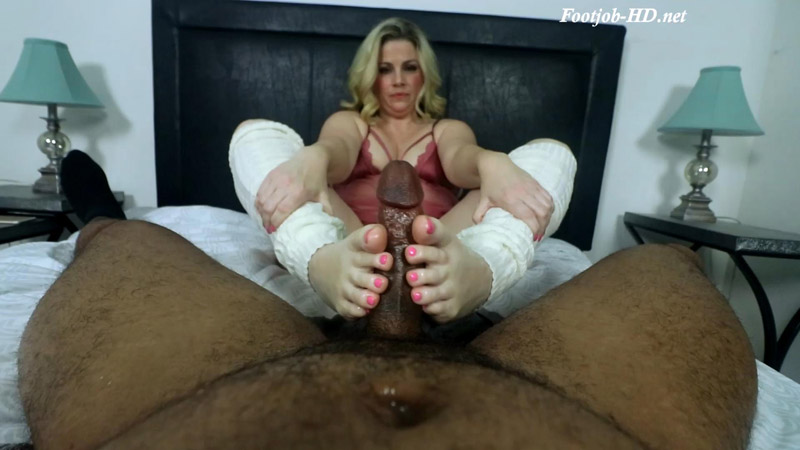 Bayluv Shows Me Bay Love and I Cum Twice – Joey's FeetGirls
While I met Kelli in San Fransisco, this hottie @bayluv_footqueen was the other reason I had come out there. She started her foot page this past year and her boyfriend at the time was familiar with my work so he told her about me. She was in love with what was going on and insisted I shoot with her. In the meantime I had a lot of trips planned and was figuring out when I could make it to the west coast.
So we meet, the little lady has a surprise for me. She knows how much I like fully fashioned stockings and also leg warmers so she brought them both with her. I shoot hundreds of pics with her in the stockings, then move to the bedroom where we continue with the legwarmers.
I'm finally getting to see her feet in person. She doesn't have too many high quality pics on her IG and im taken aback by how nice her feet are in person. I didn't know her arch was so prominent. Her fine wrinkles show up well on her porcelain skin. Most girls would need a snapchat filter to make their eyes look so big, round, and pretty, but hers are just as gorgeous in real life.
So I start the video, recording her feet and asking a few questions. I can still smell the Uggs she had on and my dick is starting to thicken in my pants. You'll see that as we start the first scene, my dick is already almost fully erect. She puts her feet in my face and starts jerking me off. I switch to a POV view and jerks me off, I have to tell her to slow down because its only a few mins in and I'm already gonna bust.
I mention that her mouth is so close to my dick…She sticks out her tongue and teases me, smiling, before taking me into her mouth. The way her lips wrap around the head of my cock gives me the shivers. I'm amazed at the visual. She sits back and oils my cock up.
She massages the oil into my dick for a moment, I'm standing rock hard. She wraps her toes around my dick and I last precisely 43 seconds.
Yes. You read that right. 43 seconds.
I can't hold back. Cum flies out of my dick. I am so horny for her that my dick doesn't even flinch. It remains hard and she keeps pumping. Now, from here, the footjob gets going. She does all the positions you love. She likes to hold the shaft between her toes but I also have her do a FJ from the side showing her soles, the side between her arches, kneeling reverse footjob, the finally in the end I have her prop her feet up on my lap while she strokes me to my second orgasm.
This one is a keeper. Bayluv is the real deal.
Size: 2.4 GiB Duration: 26 min Resolution: 1920×1080 Format video: MP4

Download link:
Bayluv Shows Me Bay Love and I Cum Twice – Joey's FeetGirls.mp4