Best Friend's Girlfriend Gives Me A Footjob – Solemates and Footjobs – Tickle's Soft Soles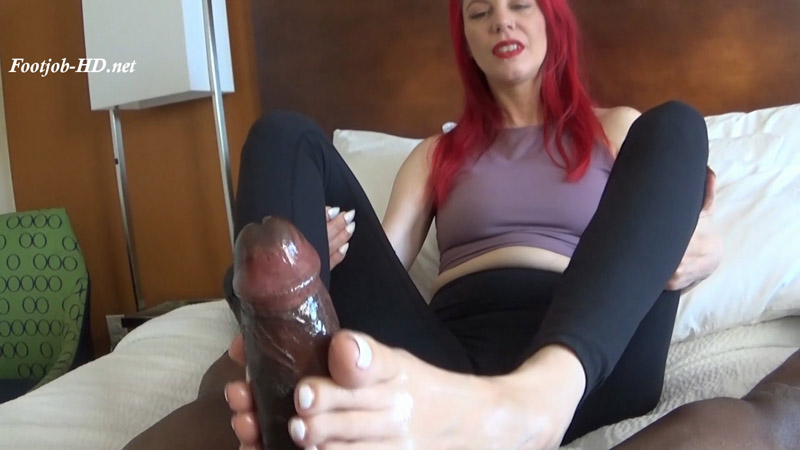 Best Friend's Girlfriend Gives Me A Footjob – Solemates and Footjobs – Tickle's Soft Soles
After picking my Best Friend's Girlfriend up from the airport I took her to their hotel. His flight was scheduled to land an hour or so after hers. He didn't want her sitting around the airport waiting for him. So, he called me to pick her up to make sure she was safe and comfortable until he arrived. Before I called him to let him know she made it here safe, she complained about how bad her feet hurt. I called him several times, but the phone went right to voicemail. This left me in a very bad position.
I knew she had pretty feet and always fantasized about her giving me a Footjob. But I would never risk the chance of her telling my Best Friend and everybody we know I said something so crazy. But as I sat there, I was thinking of a way to get a look at her toes. She had shoes on with no socks, so I only needed her to take her shoes off. Then I would be able to get a good look at her feet and probably jerk off later thinking about it.
The more she kept talking about how bad her feet hurt only added to my desire to see them. I was very reluctant, but I found the courage to ask if I could give her a Foot Massage. She figured since I was a good friend of her Boyfriend there was no harm in accepting my offer. It was then I was able to take her shoes off and see her pretty feet.
What happened next was so embarrassing. As I admired her foot my dick began to get hard. I had on a pair of sweatpants so she could see my hardon poking out of my pants. I tried to hide it but there was nothing I could do. I wasn't expecting to have Best Friends Girlfriend's Foot inches away from my face today. Without even thinking of the ramifications, I smelled her foot. I wasn't sure how she would react, but I simply couldn't resist.
At that moment she knew I had a Foot Fetish and touched the bulge in my pants with her foot. She rubbed her moist and clammy feet all over my face. I inhaled the aroma of her feet and enjoyed every in of them. I could tell she had experience with guys with a Foot Fetish before because she knew exactly what I wanted. She offered to give me a quick Footjob before her Boyfriend showed up. It was the best Footjob I have ever had. She fulfilled a fantasy I never thought would come true. She jerked me off with her feet until I covered her cute little toes with a Huge Load of Cum. I still can't believe it happened. Enjoy!
Size: 1.6 GiB Duration: 10 min Resolution: 1920×1080 Format video: MP4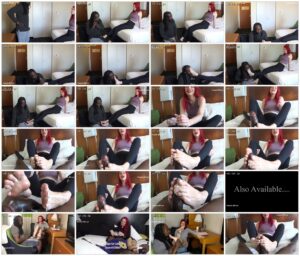 Download link:
Best Friend's Girlfriend Gives Me A Footjob – Solemates and Footjobs – Tickle's Soft Soles.mp4