Introducing Lana Havana – Joey's FeetGirls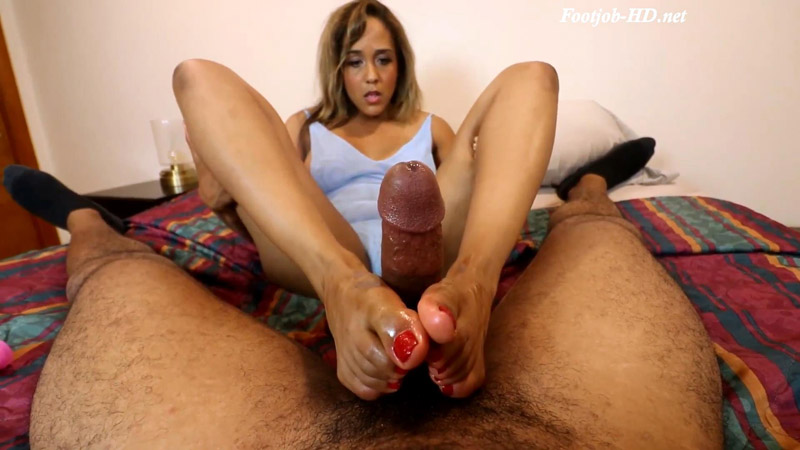 Introducing Lana Havana
I heard from Lana a while back, she had found me on the gram and was interested in knowing how to be one of the girls on my page. I casually explained that I'd shoot her and feature her myself and she was more than willing to oblige. Over the months I had become more excited about the idea of shooting her as her page was filled with all kind of freaky things and I kinda couldn't wait to find out if she was just posting it or if it was her true sentiment. I finally have plans to go see her in Boston and I discover her page had been shut down due to its explicit nature. Damn!
Not to worry… I happened to know of someone who knows her in person. I got her contact info and informed her of my trip. She's excited to be on my camera and I'm excited to have her. I let her know when I'm gonna land and she visits me as soon as I settle in.
I begin shooting her and make small talk, also learning that she's half native half black. The more I look her over, the more I realize I have to show off more than her feet in this video. I tell her that her titties look amazing and we have to show them off. She agrees. I finish up the photos and start the video.
So… I start the video with a handjob and I swear I see her eyeing my dick with that look. You can hear me on camera as I explain to her that she can give it a taste if she wants. There's just something about the way that she's looking me over that makes me think she wants to suck me off and I 100% did not have this in the plan. Sure enough, she takes me in her mouth without any hesitation. I'm very much surprised at how well she sucks my dick, now I'm disappointed that I will have to eventually let her stop sucking so I can fuck her feet. I wanted to cum in her mouth right then and there.
I have her turn around and give me a footjob so I can see those wrinkled soles of hers. She bends over and grabs my cock and strokes the hell out of me, my dickhead swelling from the intense sensation. This is when I realize just how freaky she is as she starts rubbing her ass and tracing her finger down her ass crack to touch her pussy. Wow. She grabs my dick and rubs it on her ass cheek, then also slides it down her ass crack pressing my dick head against her pussy which is still trapped behind her underwear. If she happened to let me slide in her I would have surely cum inside her on the very first stroke. But, I still had some foot fucking to do.
She flips over in front of me and takes her top off revealing her perfect tits. She teases my balls with her fingers as her feet slide up and down my dick. She lays on her side and strokes my dick between her soles… I don't last two minutes in this position before I shoot my load into the air and onto my stomach.
Size: 2.8 GiB Duration: 29 min Resolution: 1920×1080 Format video: MP4

Download link: