Foot Chastity – Featuring Naomi Swann – Torture Time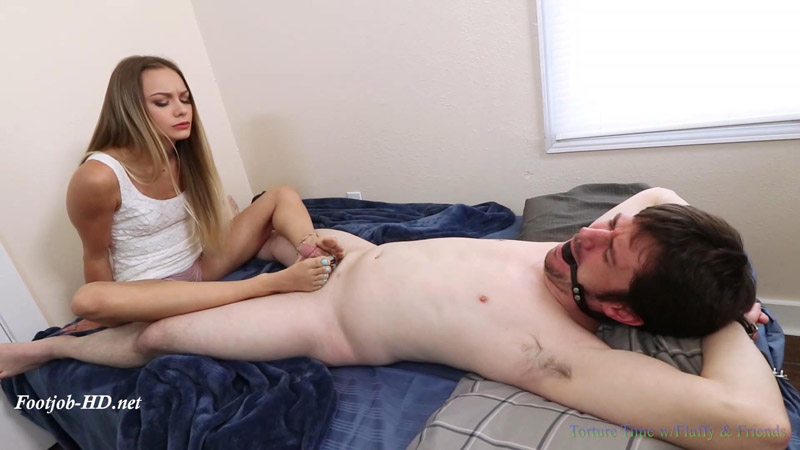 Foot Chastity – Featuring Naomi Swann – Torture Time
Fluffy has had a really crazy night of partying the night before and is having a really hard time remembering much from the night before. Naomi, however knows every single detail about how Fluffy crawled to her begging to worship her feet and how he would not leave her alone.
The next morning, Fluffy gets woken up by Naomi's beautifully painted feet smothering and smacking him in the face. To make matters more confusing for Fluffy, Naomi has also restrained Fluffy to her bed and placed him into a Chastity Device. Just as Fluffy begins to speak, Naomi decides that the most that she wants to hear from Fluffy are the moans from behind the ball gag that she secures into Fluffy's mouth.
Now that Naomi has Fluffy right where she wants him, she begins to tease and torment Fluffy with the very same feet that he was obsessing over the night before. Naomi begins rubbing her feet up and down Fluffy's newly acquired Chastity Device as if she were giving a foot job to it. Fluffy felt just enough skin to skin contact through the holes on the device that it caused him to get rock hard in the device, but with nowhere to go causing Fluffy to moan in a mixture of pain, pleasure and excitement.
Naomi has so much fun teasing and tormenting Fluffy, she decides to leave him restrained so she can toy with him later that evening.
Size: 779 Mb Duration: 11 min Resolution: 1920×1080 Format video: MP4

Download link:
Foot Chastity – Featuring Naomi Swann – Torture Time.mp4