Josie: Fuck My Mouth and Then My Toes – Joey's FeetGirls
This video actually started out as a custom scene for a fan and we ended up having some fun with it. Once Josie started sucking my dick I couldn't get enough. She takes it in deep, gagging on it, and pulling out all kinds of slimy spit that feels absolutely amazing. I wanted to let go in her mouth but I still had a bunch more footage I had to record.
I was having just a little bit of issue with lighting but I managed to grab some good footage of my dick penetrating her as she rides me. We get on the bed and the camera captures a good angle from behind as she rides me.
Then, she puts her pussy over my face and wraps her toes around my cock and almost makes me cum but she gets distracted as my tongue finds its way onto her pussy (which you can't really see on film). She strokes and strokes and I continue to try my hardest to hold back a nut.
Then she lays between my legs and rubs my cock on her soles giving you a good view of her green toes in the process. AGAIN I want to shoot my wad… Every single position we try in this video brings me close to orgasm. She lays on her sides and, like the expert she is, extracts a nice fiery shot of cum from my dick head.
You absolutely don't want to miss this. Its rare that Josie does any sort of fuck scene on camera so get it while its hot!
Size: 1.3 GiB Duration: 19 min Resolution: 1920×1080 Format video: MP4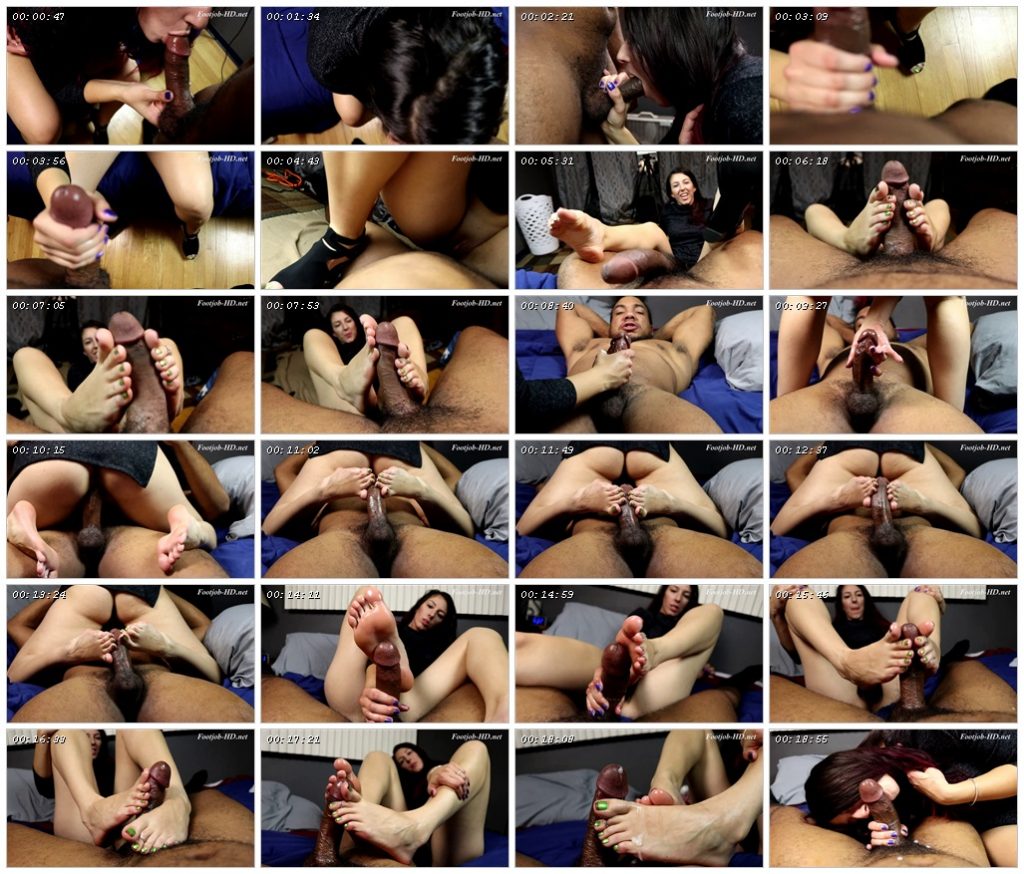 Download link:
Josie: Fuck My Mouth and Then My Toes – Joey's FeetGirls.mp4