Sugary Sweet Creamy Icing Footjob – Morgana Soles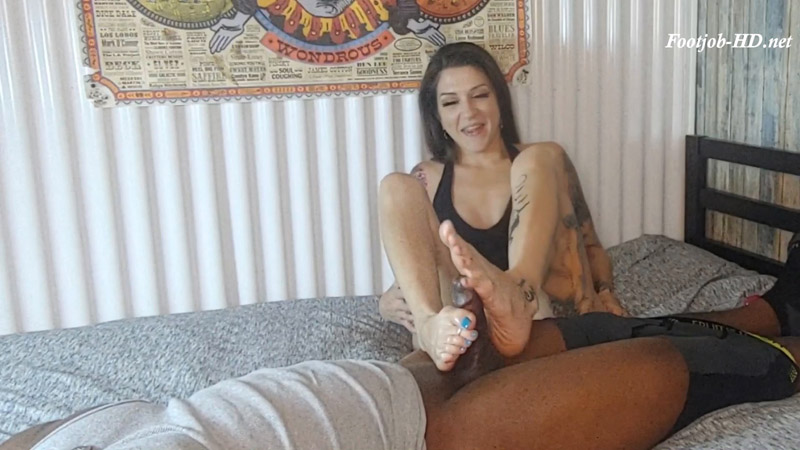 Sugary Sweet Creamy Icing Footjob – Morgana Soles
Ladies, save yourselves a trip to the market and extract Icing with your Feet!
Wanting to escape the hustle and bustle of the big city, Sorceress Soles decided to move out to the boonies where there is plenty of muddy topsoil to keep her feet dirty. Sensing an opportunity you broke into the house of your new unsuspecting neighbor, wanting to raid her cookie jar. Quickly you are pinned to the bed with your Penis exposed because this is how Morgana deals with intruders. Your learning moment is that Morgana humiliates all the thieves by turning the tables and stealing their Cum with her Feet.
Coconut oil is applied to help to cook you for dessert and Morgana adds her Sorceress Spice with her Soles. That's what you get for being naughty out in the boonies because everyone's hungry for fresh body parts. In addition to mastering the art of small talk, Morgana sensually uses her feet to rub your well-oiled BBC. Witty conversation, Sole Stroking, and Toe Grabs really get you going!
It's a beautiful day in the neighborhood because you came over to steal her sugar and instead are getting some sugary Soleful Suh-Weet action! It's such a Happy Toesday 🙂 The cookie baking process is in full gear as Morgana moves her feet faster than a batter mixer!! As your BBC stiffens, your new neighbor muses that she likes double chocolate cookies, mmmmm. With delight in her eyes, Morgana tries to extract creamy filling for the cookies and for an extra special ingredient, her Sorceress Soles are the Secret Sauce 🙂
Thinking ahead to more neighborly adventures, your next Footjob with Morgana is going to be with her Feet extra crunchy after stomping around in her yard so it might burn a little. After you expel a Massive Load, Morgana is ready to make cookies after she poses her feet in front of you with the Fresh Organic Icing!!!
Size: 987 Mb Duration: 10 min Resolution: 1920×1080 Format video: MP4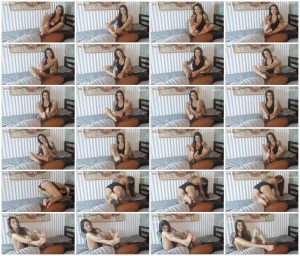 Download link:
Sugary Sweet Creamy Icing Footjob – Morgana Soles.mp4