Meeting Brandy Elliott – Joey's FeetGirls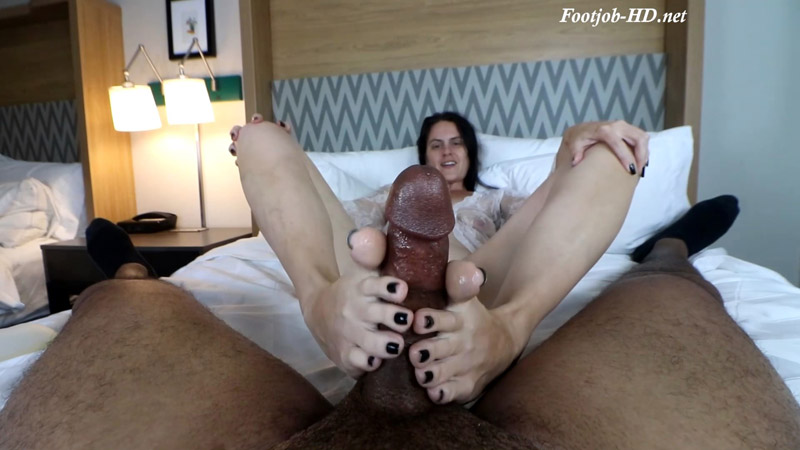 Meeting Brandy Elliott – Joey's FeetGirls
I've been lusting after Brandy's soft soles and long dexterous toes for some time now. I was supposed to have her visit me earlier in the summer but the plans fell through. Consider me gutted and heartbroken, I rush to make things right and head across the country to see her.
Finally I get to see her tender skin up close. Before the camera rolls, she slips off her moccasins and wraps her long toes around my nose and I inhale the scent of the slippers she's been wearing all summer. A faint smell emits from between her toes; her moccasins definitely could use some more wear until they small strongly but the smell itself is intoxicating. For months I'd been curious about her smell as I can practically feel her feet on my face from the posts she makes online.
My dick is rock hard and ready to go but I have to peel myself away from her feet long enough for her to slip into her nightie while I set the lights up. By the time I laid down, my dick was soft again but it took her no time at all to bring me back to a raging erection for her toes to grip.
And boy oh boy her toes are really perfect for gripping a shaft…
Size: 1.4 GiB Duration: 15 min Resolution: 1920×1080 Format video: MP4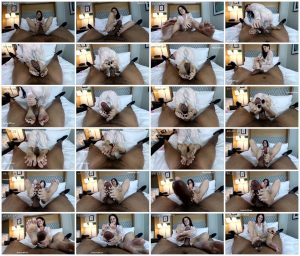 Download link:
Meeting Brandy Elliott – Joey's FeetGirls Footjob-HD.net.mp4