Mellissa – Joey's FeetGirls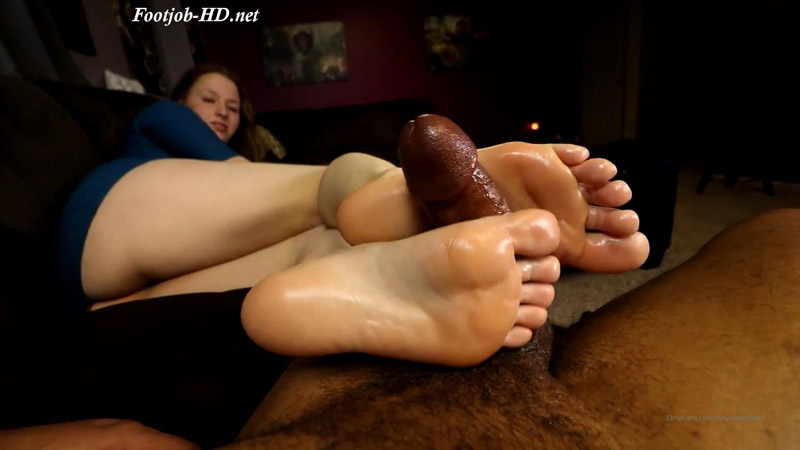 Mellissa – Joey's FeetGirls
Mellissa is a fetlife girl. I have her come out from Indiana so I could fuck her feet. She's got some soft size 7.5s and doesn't mind getting freaky on camera at all. In the intro, we discuss her experiences with other fetishes a bit as foot stuff isn't the only thing she's known to get into.
I have her lay between my legs and administer a handjob with her gorgeous feet wrinkled up in the background. I'm beginning to love opening up films like this and I hope you guys do too (feedback always appreciated!)
What you don't know is that Greek Goddess Josie is here behind the scenes. Josie's feet make a brief cameo as I turn the camera around so you can see me sniffing her feet. Yeah, you read that right. Josie had just got off work and had been in her work boots for over half a day. By the time she peeled her socks off and spread her toes, her foot smell was very particularly pungent. We hadn't planned any of it or I might have set up a tripod so that you could see her sitting on the back of the couch with her feet on me.
Now, off camera the entire time I'm making the recording while smelling Josie's extra potent foot funk, this girl is jerking me away. I honestly don't want to film anymore. I want to set the camera down and just release the ecstasy that's quickly built up from the situation I'm in. But alas, I wouldn't be Joey if I didn't do what it takes to give you a good film. I have Mellissa flip over and start stroking me with those feet of hers. Her feet are extra soft and you can tell I'm enjoying myself by how swollen my shiny cock head is but she's wearing a skirt with no underwear which really gets me going. I have her wrap her soles around my cock while she's kneeling in front of me so I can see her ass as she reaches back and jerks me off. Her soft and relaxed soles look divine but I get so close to orgasm I don't have room for her to give me a solejob in that position.
I have her lay on her side and wrap her soles around me. My cock is leaking as I'm torn between staring at this girls soles on my dick and looking at her bare ass poking out of her skirt all the while Josie's feet are still on my face behind the scenes. Mellissa keeps stroking me slow but steady and makes a shot of cum shoot out of my dick. I must be dehydrated or something as I didn't cum that much but you can tell how excited I was by how it shot out even though I felt it was particularly low volume and it felt particularly amazing.
Size: 1.2 GiB Duration: 13 min Resolution: 1920×1080 Format video: MP4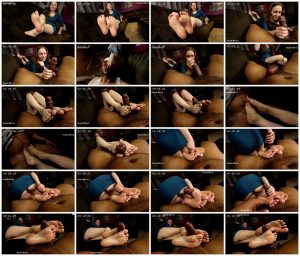 Download PrimePlus:
Mellissa – Joey's FeetGirls.mp4
Mirror:
Mellissa – Joey's FeetGirls.mp4