MFYT Marie the Footjob Expert Comes to Chicago – Joey's FeetGirls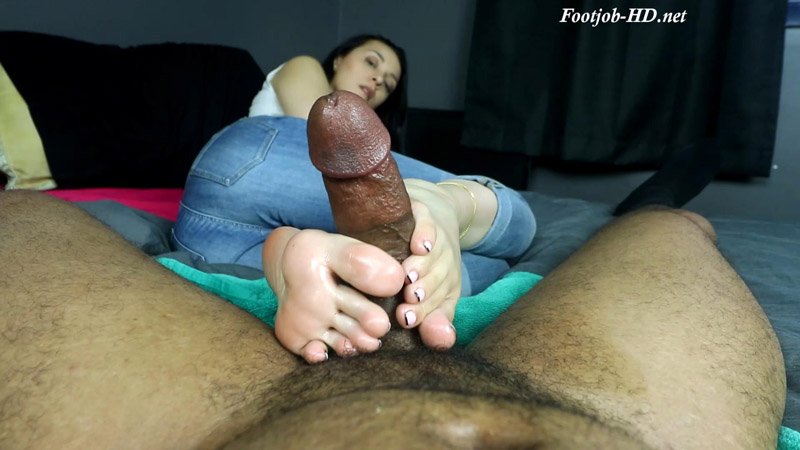 MFYT Marie the Footjob Expert Comes to Chicago
Marie (@templeofmfyt) has been on my radar ever since my good friend footchick visited her in Toronto on one of her first trips out of town. I kinda hadn't known who she was before then but I started following her afterwards. Now, at first, I didn't really know Marie was doing any FJ stuff or anything like that but I still wanted to meet her cuz any friend of Erica was a friend of mine. I started following her twitter (@myf33tyourtreat) and a few months ago I saw her do a fj with her buddy James.
The way she controlled his cock, toying it with her toes and whipping it back and forth between her soles made me feel some type of way. Oh fuck. I gotta shoot with this girl! Well I'd been messaging her and at the time she didn't even have a passport. Its the end of fall and I'm pretty much done traveling for the year but I made some exceptions for the warmer regions (at the time I'd gone to Vegas to meet Wonder Feet Woman, and a couple weeks later met Bailey @eyecandytoes in Miami). Well I needed those feet so I offered to fly her out to Chicago and she obliged.
I hadn't shot a whole lot of pics with her when she arrived but I was ready to see what she was about. I start the interview and ask her about how she got into feet. Her husband loves feet and he was more or less her high school sweetheart so she picked up on it and has been about that life for years before she started her IG. I lay back and she rubs her feet on my dick. Ok lemme tell you something about this girl. She has these long and flexible toes and she loves to explore the length of your cock shaft when she has you between her feet. She has incredibly soft feet and shes thing and flexible able to hold onto you from any position.
She starts the FJ facing me, showing me how she can grip my dick with her toes, arches, and also stroking it with one foot along the shaft while holding it in place with the other. She flips to her side and continues to show her soles off while stroking up and down. She stops and pays a lot of attention to my cockhead in every position, her toes sliding over my helmet and fitting my dick between her toes.
She kneels, her tiny but full ass in her jeans up in the air and pumps my dick with a purpose. I'm between her arches as her soles are curled up and wrinkled and shes stroking at full speed when I let go. She doesn't let up and keeps going as my cum all flies out and rubs it in with her strokes. Turns out she hadn't even realized I had cum til I instructed her to yield!
Size: 2.3 GiB Duration: 19 min Resolution: 1920×1080 Format video: MP4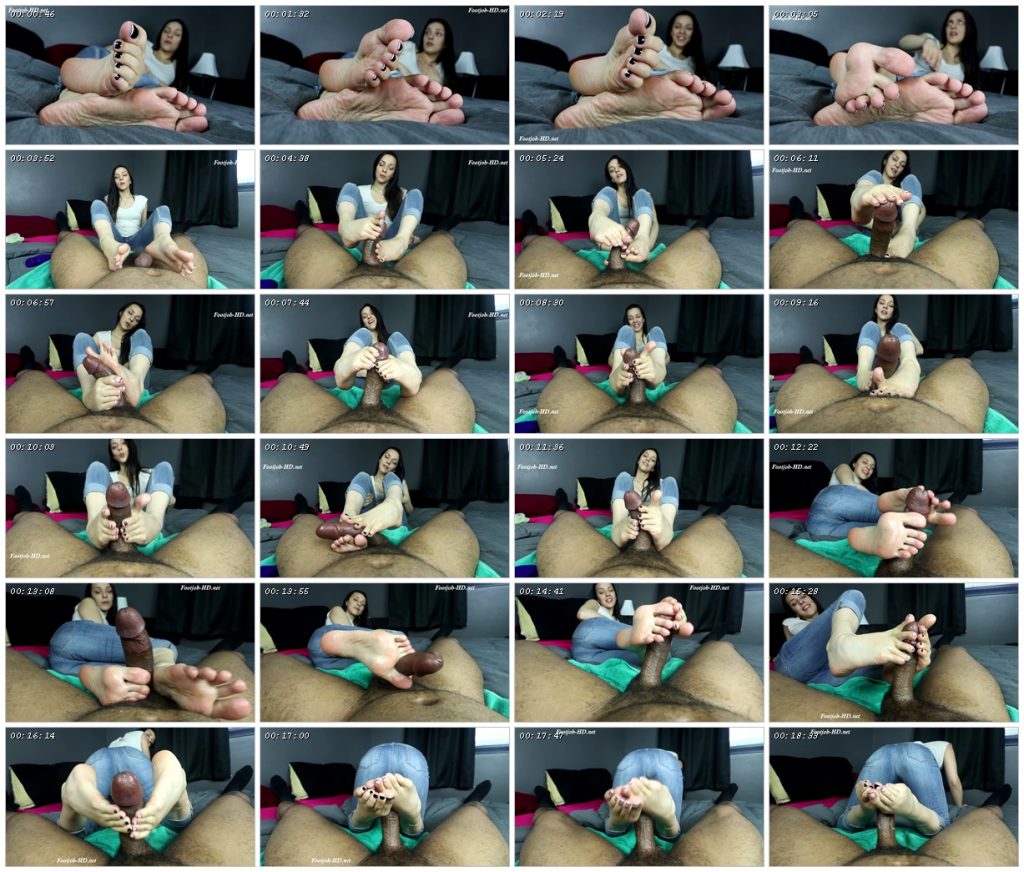 Download link:
MFYT Marie the Footjob Expert Comes to Chicago – Joey's FeetGirls.mp4