Mistress Stella – Glans Trampling, Cock Jumping Until Cum – 2023 – Aballs and cock crushing sexbomb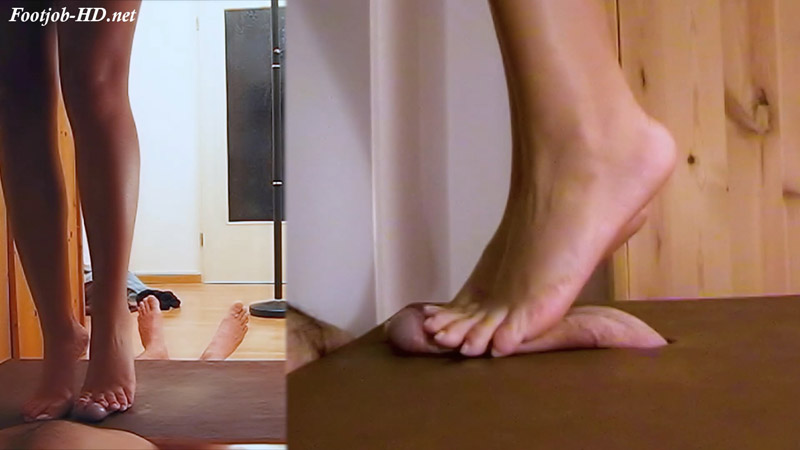 Mistress Stella – Glans Trampling, Cock Jumping Until Cum – 2023 – Aballs and cock crushing sexbomb
Unpublished video from Mistress Stella! This is a very special tidbit for all fans of Mistress Stella!
Even though it was only her third cock-crush experience she already knew exactly how to treat her slave's cock on the board.
After a little bit of cock teasing it took less than a minute until she stepped full weight with only one tiptoe on her slave's cock. Watch her crushing his glans under her stunning feet.
Stella steps with both tiptoes on his cock and then she kneels down and shows off her toned body while she crushes her slave's cock full weight.
Then she stands up again still with her whole weight on his dick. Again and again she crushes his manhood flat.
Suddenly the Mistress starts bouncing and even jumping on his manhood. Hear her laugh silently about this new experience. Now she is completely in her element. Wilder and wilder she crushes, tramples and marches on his cock.
But what mostly fascinates her is bouncing and jumping. With her full 120 lbs on his glans she bounces it into nothing then she jumps again until her slave cannot resist any longer. Under her marching feet he cums.
We have found the unpublished wide camera version from this session on our hard drives. We had only released the close-up version those days, because we thought quality of the wide version wasn't good enough. But thanks to our AI software we were able to improve quality by far and we were even able to upscale to a reasonable HD quality.
Size: 564 Mb Duration: 6 min Resolution: 1920×1080 Format video: MP4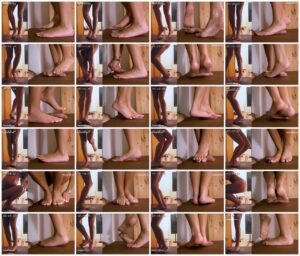 Download link:
Mistress Stella – Glans Trampling, Cock Jumping Until Cum – 2023 – Aballs and cock crushing sexbomb.mp4