Watching TV With Lydia And Her Friend – Joey's FeetGirls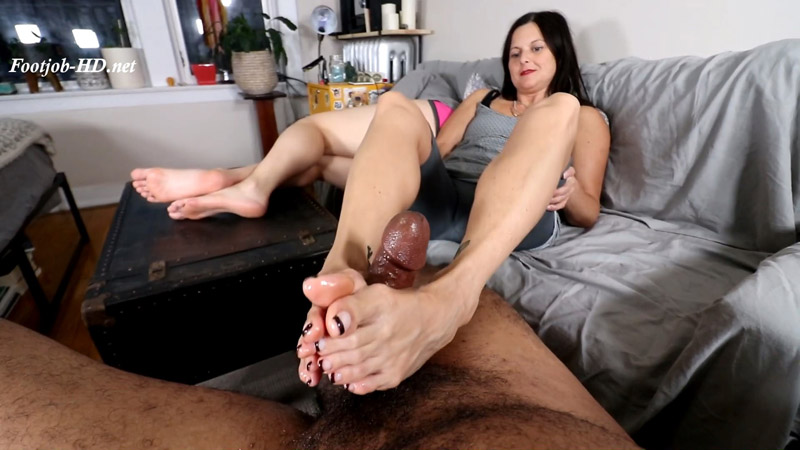 Watching TV With Lydia And Her Friend – Joey's FeetGirls
Lydia invites you over to chill out with her and her neighbor. When you arrive, the two of them are on the porch having a puff. They giggle and laugh and you can tell they had some goody good stuff. The three of you enter her apartment and sit down to watch TV. Lydia and her neighbor Tess prop their feet up on the coffee table and you glance at them repeatedly. Tess rolls onto her side and gets more comfortable, both her soft soles facing you now.
Lydia starts to tease you with her foot, running it up your thigh. You call her out for getting frisky and suggest maybe she keeps cool while her friend is there. Lydia nudges her friend who doesn't move at all. Her heavy rhythmic suggest she won't notice a thing if Lydia were to continue teasing you. Lydia opens up your pants and wraps her tiny feet around your shaft. You stare at Tess's feet in the background while Lydia jerks you off with her feet.
You think Tess would notice if you accidentally came on her feet?
Size: 1.2 GiB Duration: 11 min Resolution: 1920×1080 Format video: MP4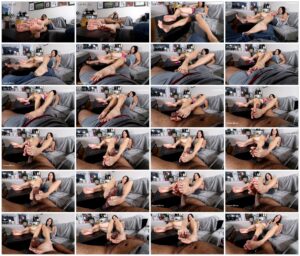 Download link:
Watching TV With Lydia And Her Friend – Joey's FeetGirls.mp4