My Slouch Socks Can Do It Too – The Wolfe Sole Experience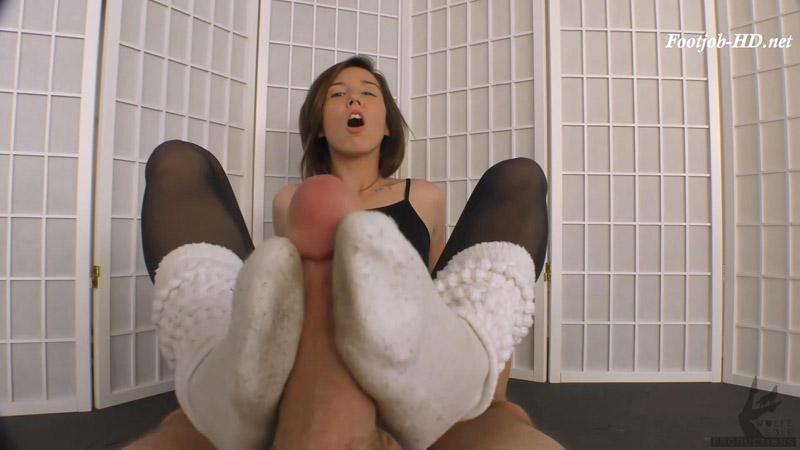 My Slouch Socks Can Do It Too – The Wolfe Sole Experience
It's been a week now since your weird fitness-fanatic roommate got you off with her sweaty runner feet in "Runner's Feet For The Win", and you've been thinking about it just about every second of every day. Desperation for more is starting to set in hard.
It's a rainy day, so your roommate is doing her workout in the living room. She's been in there awhile, so you assume she's probably wrapping up, and that her feet are probably nice and sweaty like they were last week after her run.
You walk into the living room and find your roommate stretching, wearing a leotard, tights, and slouch socks. She looks up at you and laughs at the boner in your boxers and your less-than-smooth attempt to get another footjob… but she doesn't refuse. Instead, she invites you down to the floor with her and starts rubbing your hard cock, over your boxer briefs, with her socks. She continues rubbing over your boxers for a minute as she explains that she's not going to give you her bare feet today, because you don't need them.
Then, she takes out that big dick of yours, and just as promised, just over three minutes from the moment your roommates sweaty, dirty, slouch socks touch your dick, you're soaking them with your cum.
Looks like her slouch socks really can do it too… and next time, maybe she'll let you feel the pantyhose…
Size: 583 Mb Duration: 6 min Resolution: 1920×1080 Format video: MP4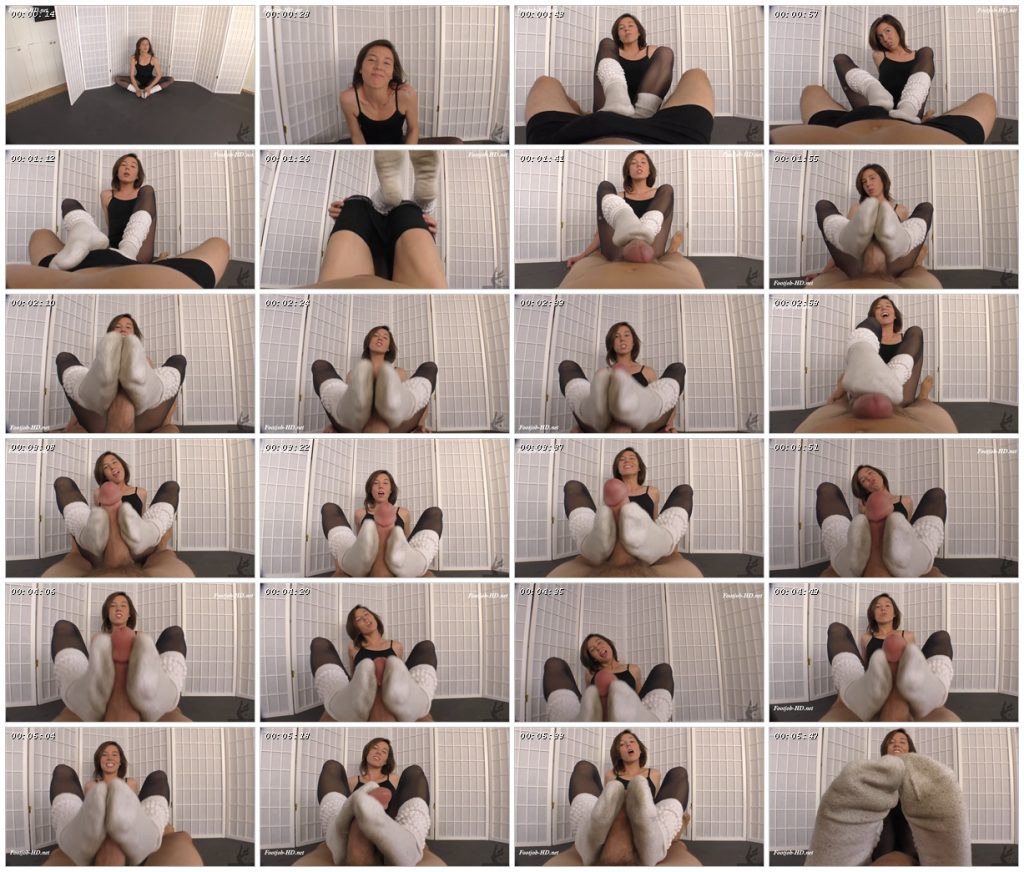 Download link:
My Slouch Socks Can Do It Too – The Wolfe Sole Experience.mp4