Quinn's First Footjob – Joey's FeetGirls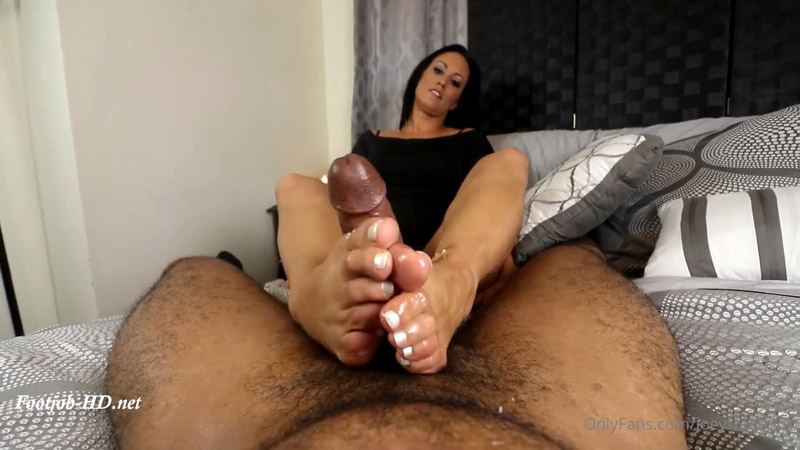 Quinn's First Footjob – Joey's FeetGirls
How I met her: Quinn is a girlfriend of BBW Sarah. I get a phone call from Sarah telling me that she has a girl who wants to shoot with me and is interested in foot stuff. I guess the two of them were hanging out and Sarah decided to snap a few "preview" pics so I knew what I was working with. Immediately intrigued… some of the photos were more than feet lol.
When I met her: I show up to Quinn's place and Sarah is already there. I would find out later that Quinn was nervous to meet me and Sarah was just there to keep her company. I'm surprised to see that she looks better in person than she did in the pictures. Every once in awhile I have trouble containing myself while I'm shooting pics. Quinn was no exception; just a few mins in I felt my underwear getting tight and my dick heavy. I couldn't wait to fuck these feet.
When I shot her: As I said, Sarah was along the whole time to help Quinn feel less nervous. You can hear her every now and then and if you're watching the video and wondering what Quinn keeps looking up at behind me, that would be Sarah. She actually recorded a second angle which I was on the fence about using. There is a version of this video I edited where I did a picture in picture featuring Sarah's angle but I ultimately decided not to use it.
How she did: Eventually I would blow my load between her feet as she gripped me in a standard footjob position. She was brand new at the whole foot thing but she certainly performed like a pro. She did well with a facing footjob but I also recorded a reverse footjob so you could see those lovely wrinkled soles of hers.
Stay tuned, I plan to have her around a lot more.
Size: 1.1 GiB Duration: 13 min Resolution: 1920×1080 Format video: MP4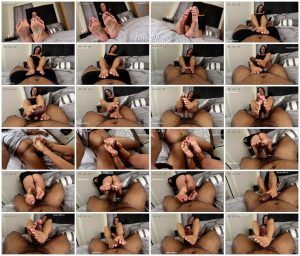 Download link:
Quinn's First Footjob – Joey's FeetGirls.mp4