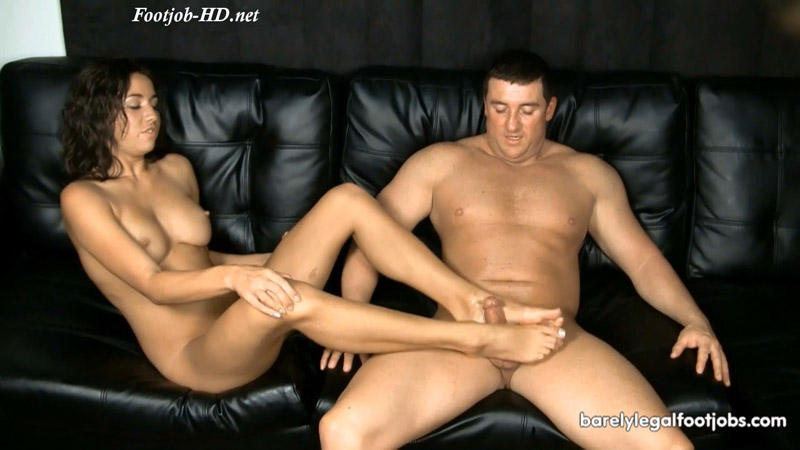 Stephanie Moretti's Full Scene! – Barely Legal Foot Jobs
Check out Stephanie Moretti's full scene! See her solo foot tease, pose, foot worship and her first footjob at the end. You get a lot of material here and I discounted this clip, as well.
Stephanie Moretti has perfect feet! Size 8.5. tan, high arches, super wrinkled soles with deep wrinkles, in fact! Her feet always stay soft. Even after walking around without shoes on, somehow her feet stay baby soft. She has an absolutely incredible body and a pure naturally beautiful face and perfect calves! She just reminds you of that club girl who's feet you always wanted to worship right out of the shoes. Stephanie is a very open-minded fun person in her own personal life and likes to try new things. She loves having her feet worshiped as you can tell in this video. She's an extremely sensual girl. Stephanie is clearly among the hottest girls I have ever worked with. Her feet are super tan and the tops are veiny and she has high arches and super super wrinkled soles!! She loves having her feet worshiped here and she has some truly awesome footjob skills!! She pours baby oil all over her tan feet and arches and my cock and she goes right to town! She even uses her toes to give me a great toejob! I finish by cumming all over her soft tan feet!