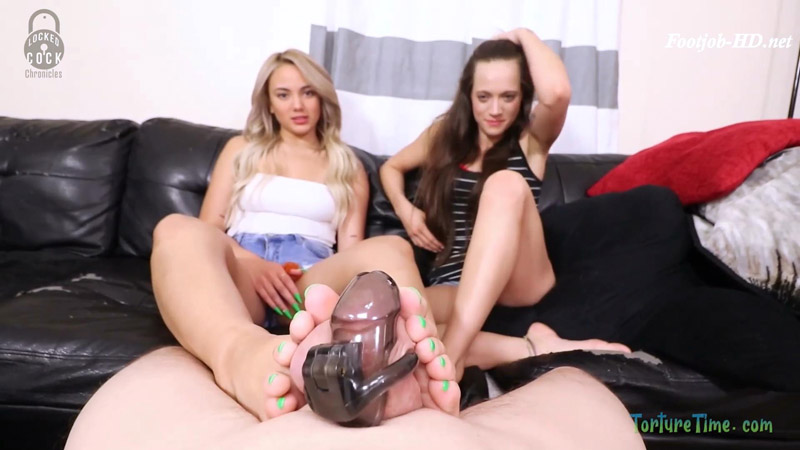 The Locked Cock Chronicles – Special Torture Time Release – Volume 1 – Dacey Harlot & Nika Venom
Nika Venom has invited Dacey Harlot over to check out her new Chastity slave. Dacey has been bored as of lately, so she has been looking for something to help pass the time. What a better way to pass time then to have a Chastity slave to tease and torment. Nika shows Dacey how much fun it is to tease and torment your locked cock with nothing more than their gorgeous feet as they continue slapping it around, rubbing their bare feet against the device and even sandwiching your balls between both of their feet as they squeeze your balls, tighter and tighter.
Dacey has had so much fun tormenting you, that she grabs you by the dick, to borrow you from Nika and take you home with her to help relieve her boredom.