Triple Latina Footjob – Joey's FeetGirls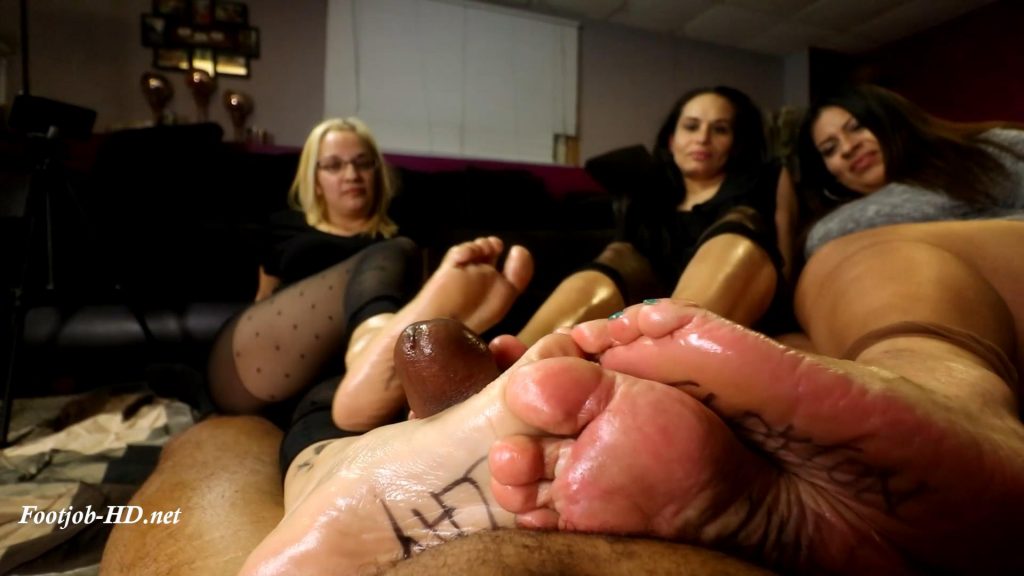 Triple Latina Footjob – Joey's FeetGirls
This video was a custom request by an Instagram fan. He wanted to see his name written on the soles of the girls feet and also feature them wearing nylons that get torn and feet get worshiped. You"ll hear us mention his name numerous times through out the video as well.
I start out filming the three girls wearing high heels. I discuss their feet size which is 5 for Angelica, 8 for Roxy, and 10 for Sarah so we have small, medium, and big feet featured. The girls put their feet in Sarah's lap and she starts out with a little bit of foot rubbing before she rips open the nylons and starts sucking their toes. I put the camera on the tripod so I can get a piece of the action too.
Afterwards, I lay down so they can all give me a footjob. At first I just let them all simultaneously rub me with their feet and after a few minutes I take direction and have each on of them service me individually, each one using a different technique. By the time I got to Sarah, I was so ready to cum that every touch had me squirming to hold back my seed. Then I have them all kneel and I fuck their 6 foot sandwich… Did I mention I hadn't cum in a week? I explode all over their soles.
I shot this video in two angles, one of which being my camera phone for a wide angle but I ultimately decided I didn't really like the footage from the phone so I just used one angle throughout the video with the exception of the cumshot which I added both angles in. I also repeat both cumshots in slow motion so you can see my jizz rope out and splash onto their oiled soles.
Size: 2.1 GiB Duration: 17 min Resolution: 1920×1080 Format video: MP4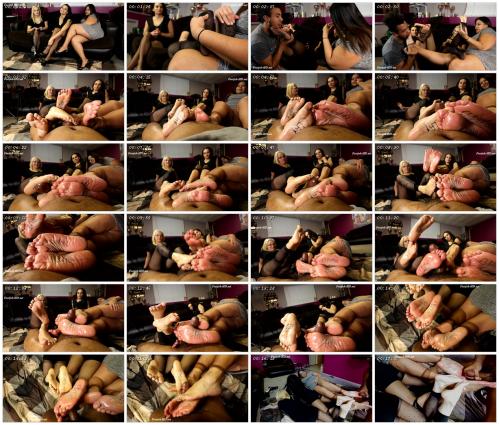 Download link:
Triple Latina Footjob – Joey's FeetGirls.mp4