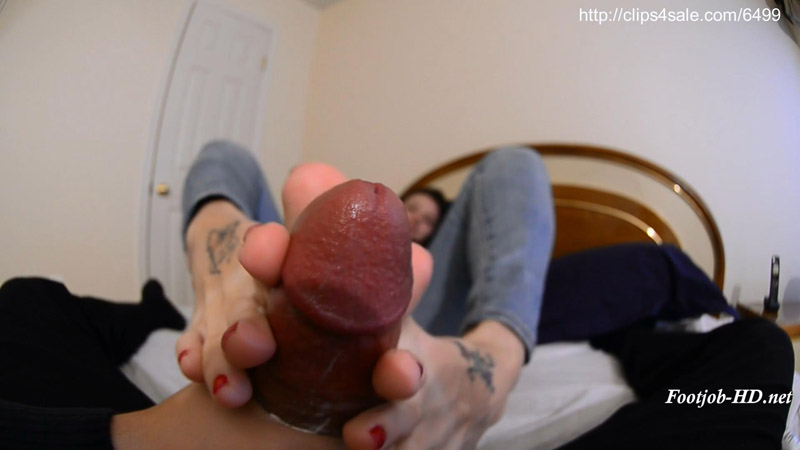 White girl with huge soft pink soles gives her 1st footjob! Footjob Virgin! Toejob – Footjob – Cumshot on big pink soles! – Amateur soles giantess and footjobs
Wow am I lucky to have ran into this bubbly white girl. She has one of those personalities that is addicting, always smiling and laughing, it's enough to make you lose your composure, especially if you're just sitting there picturing her giant bare soles wrapping around you. There is something irresistable about big pink soles, that look they get when they've been trapped in shoes all day, it's enough to make your dick stiff.
This was no exception as I worked shooting some normal foot and gts stuff with Bubbly girl, when finally I couldn't help but ask if she'd ever be interested in trying out a footjob. You wouldn't believe the way her eyes lit up, I couldn't believe it, she was so eager to give it a shot but kept wanring me it was her first time and she might not be any good. With SOLES that BIG and TOES that LONG who cares! You could fuck her feet and still be more than happy.
But she was no slouch, she'll need a little practice but she learned pretty quickly just how to use those long toes of hers to grasp and squeeze the head of your erection! Pumping it nicely! I have to say the best is being trapped between those high arches of hers, it's incredible soft and warm, enough to make you splurt! Eventually though I had to ask to to put those big soles out for me and I gave them a nice long shower of the sticky, making sure to dose them nicely with hot steamy jizz… can't wait to work together again…
Size: 741 Mb Duration: 8 min Resolution: 1920×1080 Format video: MP4

Download link:
White girl with huge soft pink soles gives her 1st footjob! Footjob Virgin! Toejob – Footjob – Cumshot on big pink soles! – Amateur soles giantess and footjobs.mp4