Yogi Feet – The Wolfe Sole Experience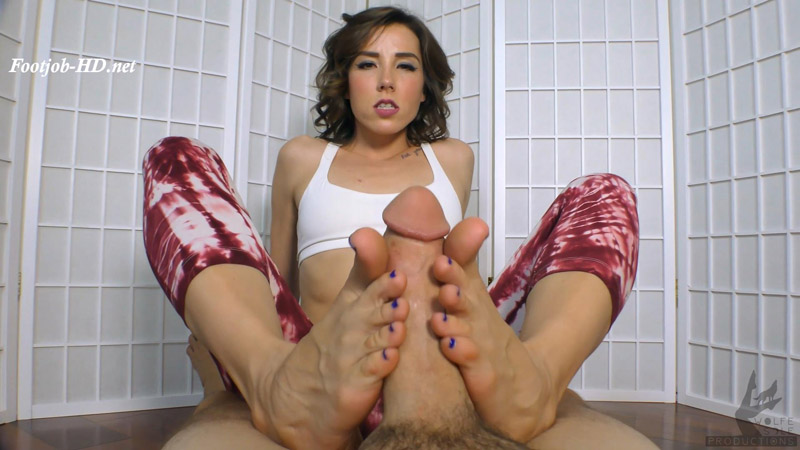 Yogi Feet – The Wolfe Sole Experience
You've been feeling very stressed lately… so stressed that you couldn't take it anymore and decided to try something totally out of character: you paid a large amount of money to go on a private relaxation retreat with a Yogi: Janira Wolfe, known for Her unparalleled ability to completely relieve anyone's stress.
You enter into a very calming room with wooden floors and white walls, where you meet the Yogi. She welcomes you and already your worries start to melt away. You watch Her perfect body, and let Her soft voice guide you down to the floor, at Her feet, becoming mesmerized by the movement of Her feet as She explains to you the power they possess…
Before you know it, you're experiencing that power first hand, feeling the most pleasurable and relaxing sensations as Her feet touch your hard cock, sending vibrations through your entire body, erasing all former worries, leaving you wanting nothing but to serve Her feet and feel their power.
Buy the clip for the sensually dominant POV footjob experience, incorporating elements of foot slave training, yoga pants, mesmerize, CFNM, and of course My sexy, highly arched bare feet skillfully stroking a big, hard cock until they're drenched with cum.
Size: 1.9 GiB Duration: 15 min Resolution: 1920×1080 Format video: MP4

Download link:
Yogi Feet – The Wolfe Sole Experience.mp4