12 Minutes on the Edge and denied to Cum, feat. Sara Alfaros – Aballs and cock crushing sexbomb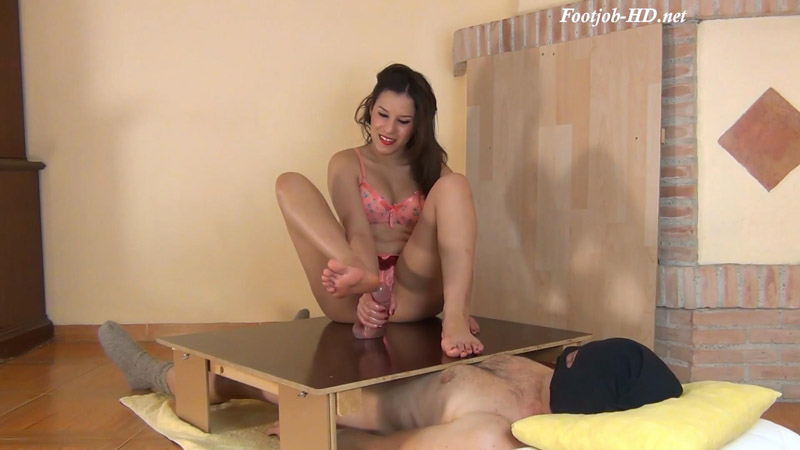 12 Minutes on the Edge and denied to Cum, feat. Sara Alfaros – Aballs and cock crushing sexbomb
Mistress Sara gives her slave an oily hand and footjob on the cockboard. The slave is so excited that it only takes him a bit more than a minute until he almost reaches his climax, but the Mistress keeps him on the edge. Sensually she rubs his hard cock with her hands, not too fast, not too slow, just the way to make him crazy.
The Goddess applies some oil. She rubs her soft soles on his dick and she plays with her long toes with his frenulum. She allows him to smell her feet and to lick her toes, but whenever he wants to cum, she go the very last second and she strings him along.
After 12 minutes he only wants to shoot out his load. Sara looks him seductively in the eyes, she rubs his cock passionately, he moans – yes, but Sara stands up and leaves him alone.
Size: 959 Mb Duration: 13 min Resolution: 1920×1080 Format video: MP4

Download link:
12 Minutes on the Edge and denied to Cum, feat. Sara Alfaros – Aballs and cock crushing sexbomb.mp4