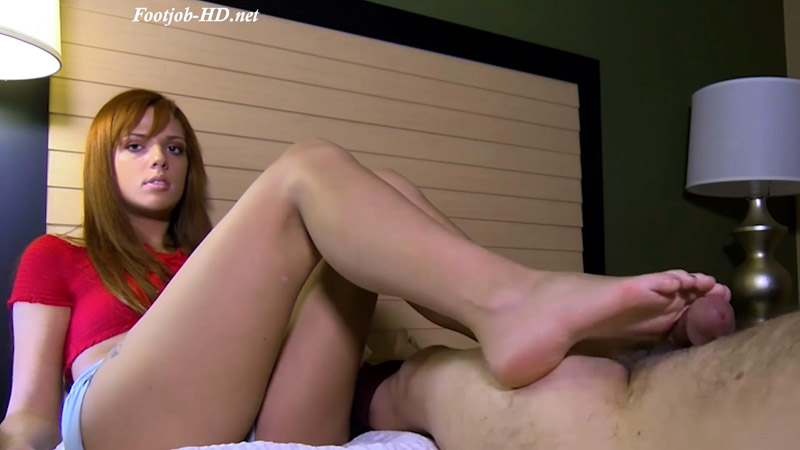 Traveling With My Stepdaughter – Footjob Loving Ladies – Scarlett Mae
You shouldn't have gotten adjoining rooms. You went on a trip with your stepdaughter, Scarlett Mae, the hottest girl you've ever seen. You were ready for bed in just your underwear when she came in. When she asked you to take her shoes off for her, it seemed innocent enough. But then her feet were in your lap. Her black socks were so smooth. You resisted. As much as you could. But she kept at it. The shorts came down and she was rubbing your cock. You moved to the bed for some more teasing. The End.
Not my best work. Scarlett is great. Camera work and lighting are not. It's kind of shaky with lot of cuts. The black socks part is dark. I really fucked up the part on the bed. It's a bad angle and it's not pov. It feels more like you're spying on them. The whole clip actually has a voyeuristic feeling. THERE'S NO CUM SHOT. Scarlett is very cute and has smooth soles and toes.